Craft meaningful brand foundations that give you clarity and confidence to step into and show off your brilliant business. It's time to build a brand you love.
Is your brand holding you back?
Your dreams of a smooth-running, successful business have been wishful thinking for longer than you'd care to admit. You want a business you can be proud of, achieving all you dream of, but there's something holding you back…
Do any of these sound familiar?
You're working

in

your business, not

on

your business.

You don't feel confident with how you are showing up online.

You've fallen out of love with your brand.

You feel overwhelmed by how much content you need to create and wish it could be easier.

Your brand feels inconsistent and scattered.

You have a brand, but it feels 'off', like it doesn't represent who you are.

You accept work that is not truly aligned because you're not sure what you really want.

You have aspirations and goals for your business, but you're struggling to achieve them.

You feel alone in making decisions that you know will help you move forward.

You're feeling stuck and want to give your business the love it deserves to help it thrive.
It's time to make a change. Build a Brand You Love is here to help translate your ideas into strategies that work and create a business that thrives.
"The course has given me the

clarity and focus

my business needed."
"I didn't feel confident in my brand or the message I was trying to convey. The course has given me the clarity and focus my business needed. I now know which direction I'm headed and I have a brand and messaging I love that feels authentically me."
when you step into your power as a female founder, great things happen
Imagine having a business that makes you proud every day. 
When you're 100% confident about your mission and truly aligned with your values, your brand messaging becomes crystal clear and laser-focused.
People understand you.

Work becomes a pleasure and second nature.

You show up consistently, online and offline, unafraid and unapologetic.

You are no longer afraid to be seen or heard.

You magnetise your ideal clients. 

 You generate more leads.  

There is less resistance.  

You get paid more.
I want this for you, and I know that it's possible because I've seen the results of Build a Brand You Love.
"It has given me the

strong foundations

I needed"
"Taking a step back to work on your business is the best investment you can make. The course re-confirmed for me my brand values and story. It has given me the strong foundations I needed to move forward."
you don't have to do it all alone
I know that creating a brand strategy is HARD to do on your own.
When you are close to your business all day long, doing all the things and trying to make progress, it's hard to work on your own foundational strategies.
It's the kind of thing that gets moved to the bottom of the list for other "more pressing" things.
You feel like there are never enough hours in the day, and you have no clear idea what is going to give your business clarity & momentum – so you just skip it altogether.
But a well-defined brand strategy can transform your business. Things can be drastically different for you with a little structure and accountability.
That's all you need to stop feeling overwhelmed and start making progress in your business.
Before you know it, you'll be feeling confident and in control of your business, producing consistent, authentic brand messaging to attract your dream clients.
If that sounds like the kind of change you're looking for, then this program is for you.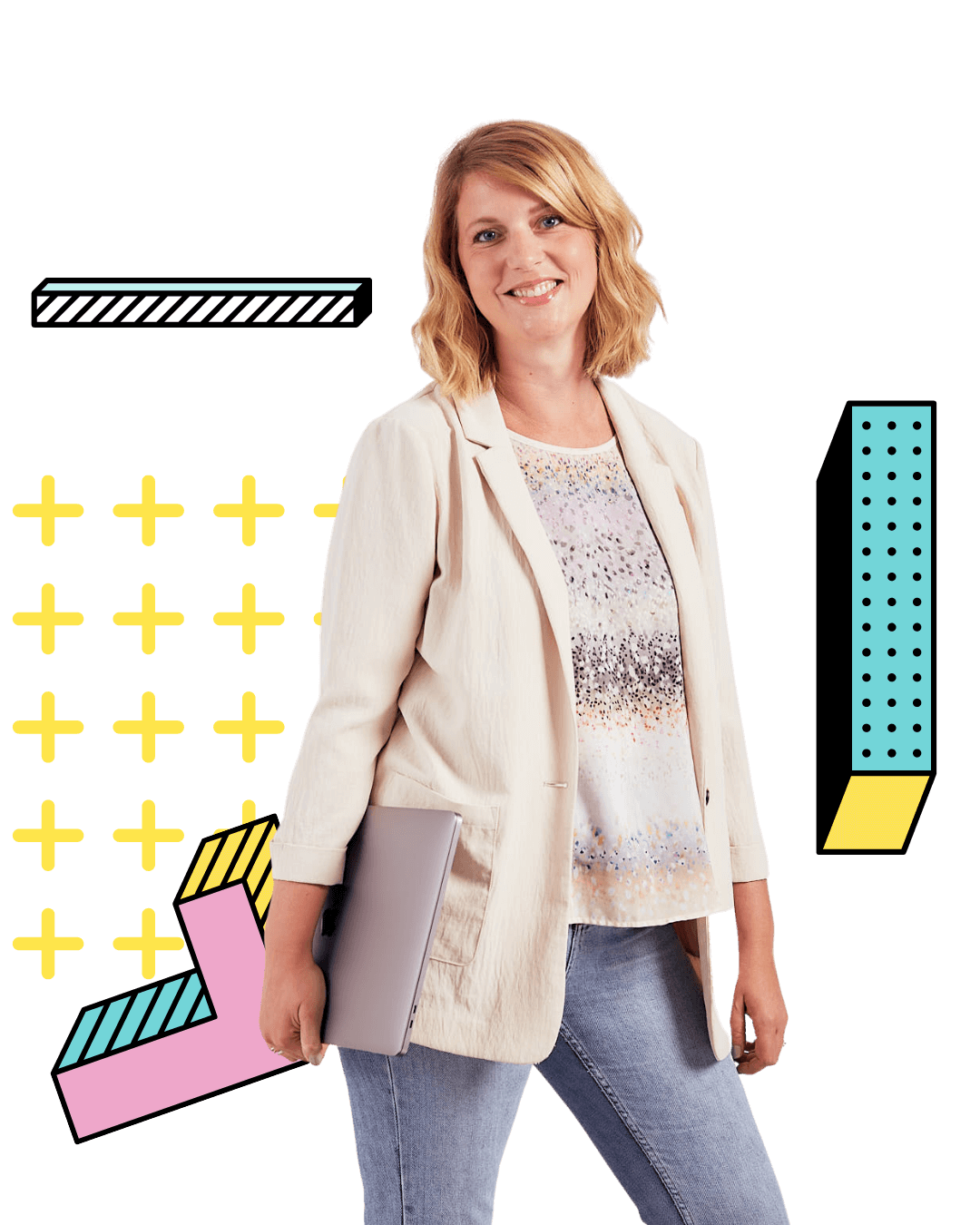 "make the

impact

that you want to make"
"Don't make the mistake of thinking that your branding is a simple add-on to your business or is not worth the time you invest in it. The more time you spend working on your brand upfront, the easier it will be to promote your business effectively, get seen and heard, and make the impact that you want to make."
You might be wondering what a Brand Coach does? Here goes. My main aim is to help you uncover your brand vision. I'll guide you through a series of questions and exercises to unlock your true potential. With my coaching, I'll be there to support you every step of the way, transforming overwhelm into a resounding belief of "I can do this!"
Launching, pivoting, or growing a business can be daunting, and it's completely okay if you don't have all the skills or wear 'all the hats.' That's where I come in – to offer my expertise and guidance. I'll show you that your dreams are well within your reach, and with the right support, you can make them a reality.
Over the years, I've had the privilege of working with numerous female founders one-on-one, and that experience has driven me to do even more, with transformational results. That's why I've created "Build a Brand You Love," a course that's designed to address any challenges you might be facing. Together, we'll tackle obstacles, and you won't be alone; an amazing team of like-minded women will be there too.
My coaching style is nurturing and easy-going. I believe in bringing out the best in you because I've witnessed the incredible accomplishments women can achieve when they have the right support.
With my guidance, you'll gain the confidence and tools you need to create a brand you truly love.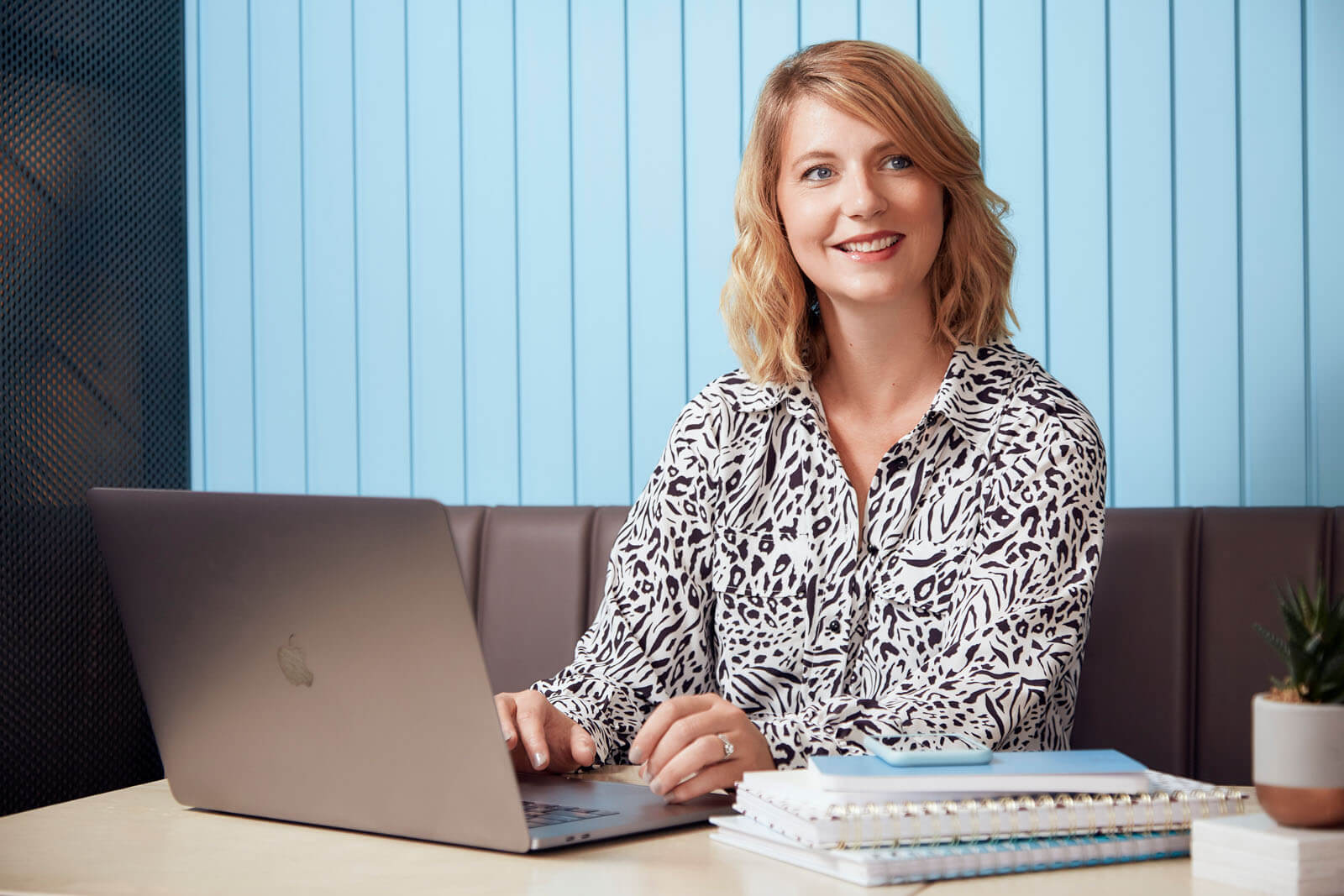 I'm here to help you find the answers within you
When your brand embodies the values that matter most to you, you will create a business that you love and that people can trust and believe in.
A culmination of your life experiences, skills, passions, and values, your personal brand is something you can build from the ground up.
In a world where there are so many choices, your brand can be a powerful tool to help you stand out. It takes more than just a great product or service to build a brand you love. It takes confidence and belief in your ability to succeed.
You don't need to do this alone, though. There's no greater feeling than being supported and held accountable as you move along your journey.
Build a Brand You Love offers practical exercises and tips, as well as group and individual coaching, to get you to where you want to be. 
CLARE
"The coaching from Julia and the support from the peer group is second to none."
Tracy
"The course has helped me re-connect my passion and values with my brand and business: stimulating new ideas, creativity and clear focus."
build a brand you love transforms businesses like yours
No matter what stage of business you're in, if you're feeling stuck with your branding, then this could be just the thing to help you.
By taking the program you will:
Elevate your online presence with a brand that truly represents you.
Communicate with confidence, in person or online.
Know how to present yourself to be seen and heard.
Stop second-guessing yourself; you'll find it easy to make creative decisions because of your tangible brand roadmap.
Clearly define your offerings, positioning, messaging, and voice so you know what you're selling, who you are selling it to, and how to sell it with ease.
Craft your messaging to convert more browsers into buyers.
Learn how to create consistency with your content, making the process easier and simpler.
Have the confidence and clarity you need to build your brand the right way and market your business with more impact.
Expand your network of like-minded female founders.
Steph
"The Build a Brand You Love course has been so valuable. If you want to feel more confident about your brand or are still determining what your brand is, I 100% recommend signing up for the course!"
Lois
"I want to start talking more convincingly about what I do (both in-person and on social) and the course helped me get some clarity and confidence on how I can do this"
what you'll get inside build a brand you love
A 5-week group coaching opportunity for those who don't want to wait months to make things happen.
You'll be guided and supported through a combination of coaching, expert tips and ready-to-use resources, mindful creativity exercises, and video tutorials.
My signature brand coaching method will unlock your vision and show you that it is all within you.
We begin at ground level; why your business exists, its values and heart, why you do it, and who it's for.
In 5 weeks, you will learn how to craft meaningful and essential foundations to build a stand-out brand that you will love and that your clients will too.
"The coaching is absolutely top-notch – you've got a real talent for coaching Julia. The amount of coaching was second to none compared to other courses I've done.."
what is build a brand you love all about?
Stop wasting time and money trying to grow your business without a brand built on actual strategy.
You can't market anything well until you know what it is you're trying to market.
That's why I recommend starting with brand strategy first.
Here are the juicy details:
All sessions will be held virtually on Zoom (GMT)
To get the most out of the brand coaching (and me), please attend as many sessions live as you can; however, all sessions will be recorded so you can catch up.
Online course materials will be available to watch for a guaranteed minimum of 12 months after the program's launch date.
We'll meet weekly for 5 weeks:
Every Monday morning: 60 minute live Zoom session covering Brand Foundation Modules as above. Learn the fundamentals and how to access your resources for that week.
Every Friday lunchtime: 90 minute live brand coaching session; review your work with me and the group, including a live Q&A.
and there's more…
As part of the course, you'll receive
A jam-packed, downloadable Build a Brand You Love workbook filled with exclusive editable templates, resources, and mindful creative exercises. 

Easy to follow video tutorials that take you through all the resources and how to use them.

Build a Brand You Love exclusive emails, full of hints and tips to further build on each module.

Cohort WhatsApp group for prompts, inspiration and peer support (max 12 individuals)
Upgrade to VIP for a personalised review of your Brand Blueprint in a 1:1 brand coaching session with personalised recommendations (more details below).
and this isn't the end… 
Following on the journey of crafting a brand you genuinely adore, an exciting path of continuous growth and success awaits when you become a part of The Club. This exclusive membership offers quarterly calls and dedicated support, enabling you to effectively implement all that you've learned. This is the perfect add-on, particularly if you seek accountability, a nurturing environment for learning, and the valuable support of fellow female founders.
Monthly 90 minute live sessions; including 'Brand Clinics' to work through your progress

Workshops and training specific to the Club's needs with guest experts

BizViz accountability tools 

Individual and group coaching

WhatsApp group prompts and support
Build A Brand You Love: Course Access – £497
includes a one hour 1:1 coaching call with me at the end of the course to review your Brand Blueprint (total price £596)
don't just take it from me…
"Build a Brand You Love will help you go back to

move forward

"
"If you're happy with your brand but you're feeling stuck, Build a Brand You Love will help you go back to move forward. Give yourself time to work on your business so you feel confident getting your message out there."
it's time to sit down with an honest cuppa, and reflect…
Stop wasting time and money trying to grow your business without a brand built on actual strategy.
You can't market anything well until you know what it is you're trying to market.
That's why I recommend starting with brand strategy first.
You're a female founder looking to launch a new business, pivot your offering, or grow and evolve.

You want to get hands-on with building strong foundations for your business.

You enjoy learning.

You want to feel confident in making creative decisions.

You're interested in coaching in relation to your business or brand.

You love collaboration and being part of a community.

You're reflective and self-driven.
Put simply: If you're a business owner who's ready to dig deep and build meaningful values, mission, vision, purpose, and a brand story for the future of your business.
Then welcome! You're going to fit right in.
this is not a good fit if you are:
not willing to put in the work – it's a 'done-

with

-you' service.

After a quick fix or a logo as a starting point.

Looking to rush through the branding process.

Expecting design work to be created for you at the end of 5 weeks.

Not up for group coaching and want purely 1:1 support.
Are you ready to lay a brand foundation that will support your brand for years to come and lead you to a well built-out marketing strategy?
"I

100% recommend

signing up for the course!"
"The Build a Brand You Love course has been so valuable. It's well-paced and interactive, and has really helped me think about my brand and what I want it to be. Everything has been broken down into manageable steps with helpful and thought-provoking resources. Julia has been super supportive, calm and friendly throughout; I have completely trusted her and the process and have really enjoyed her style and pace of teaching. If you want to feel more confident about your brand or are still determining what your brand is, I 100% recommend signing up for the course!"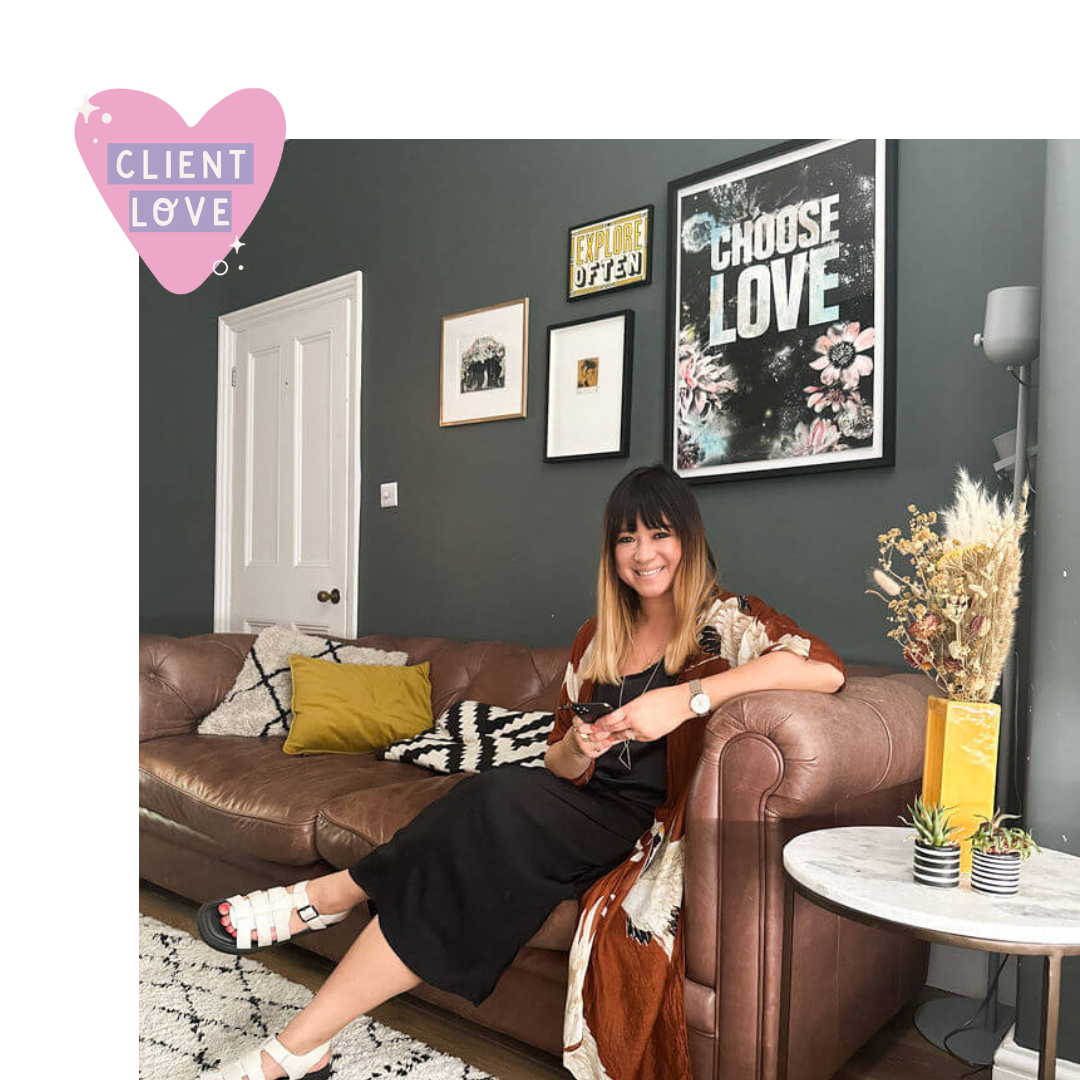 frequently asked questions
Q. I'm worried that it's not the right time or fit for my business
A. This program was designed to be used at any stage of your business because as you grow and evolve, your brand will need to be refined and realigned. 
Whether you're just starting out or have been in business for a while, now is the perfect time to define your brand strategy because it lays the foundations of your business development.
Q. How much time will I need to commit to getting the results I need for my business?
A. You'll need 5 weeks to work though the programme from start to finish, and it goes without saying, the more focus you put in – the more you'll get out.
Q. How is this program different from other brand courses out there?
A. Well, where else will you get a chance to work with yours truly?! Seriously though, I'm totally invested in your success, which is why I'll be with you every step of the way over our month-long road trip. I've packaged all my big-brand experience for clients like Hobbs and Figleaves into a service I can share with personal brands like yours. You may have tried to DIY your logo on a free template site. Or fallen down the rabbit hole of Canva, playing with pretty colours and images. Building a consistent brand is far more than just a logo and I will show you the exact steps you need to create a stand-out brand and market your business with impact in a way that you and your customers will love.
Q. But I already have an established brand! How do I know if this program will help me?
A. This is where you need to reflect and ask yourself if your brand is in alignment with your business as it stands right now. No matter where you are in the life cycle of your business, it's likely that over time your goals will change, your priorities will shift, your products and services will evolve and your positioning may change. Your branding needs to be refreshed periodically to stay current.
Your success and positive experience on this program matter to me. I have poured my heart and soul into creating a solid brand building and confidence coaching program for you and your business.
If, however, in the first 7 days of the program you find that it is not what you were expecting, then I will give you your money back.
All I ask is that you show me the work you have done and give me your honest appraisal. I want to make sure I'm doing everything I can to deliver a valuable and transformational service.
FEEL UNSTOPPABLE WITH A BRAND YOU ABSOLUTELY LOVE
What are you waiting for?